indicator
Minyo (Korean Folk Song) – songs of the bittersweet
The most renowned genre of Korean folk music, minyo reflects the heart of the common people through their words of heartbreak, struggle and despair.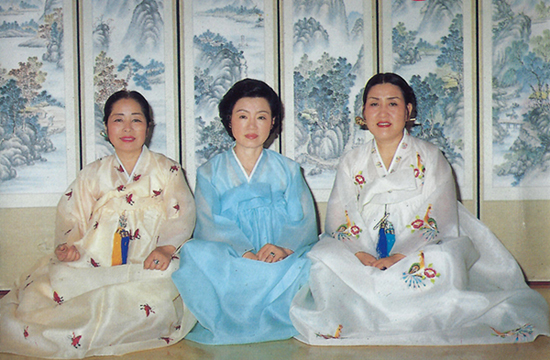 <Three legendary master Korean folk singers (from left to right): Mook Gye-wol, Yi Eun-ju and Ahn Bi-chui.>
Gangwon-do Arirang
Performed by Mook Gye-wol, Yi Eun-ju, Ahn Bi-chui
The Minyo (Korean folk song) literally means the song of folklore. Therefore, Minyo is the traditional music sung most frequently by Koreans. Korean folk songs contain the bittersweet emotion of Koreans. They sang when they worked in the rice paddies or fields, when a relationship ended with their lover and when their life was troubled and weighing them down.
Minyo is broadly classified into three types according to region, namely, Gyeonggi, Namdo and Seodo Minyo. Gyeonggi Minyo is traditionally popular in the central area around Seoul, while Namdo Minyo is common in the southern area around Jeolla-do and Seodo Minyo is prevalent in the northwestern area (present-day North Korea) situated around Pyeongan-do and Hwanghae do.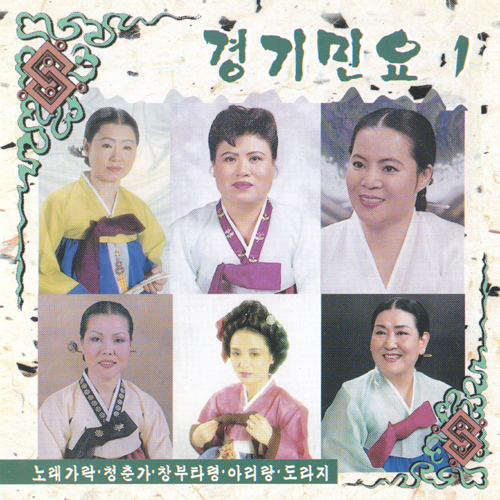 Gyeonggi minyo: Taepyeong-ga
Performed by Yi Choon-Hee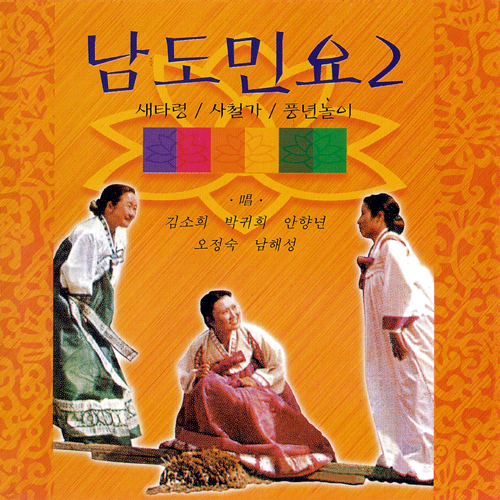 Namdo Minyo: Huiyeo Neungcheong
Performed by Kim So-Hee, Park Gui-Hee, An Hyang-Nyeon, Oh Jung-Sook, Nam Hae-Sung
Seodo Minyo: Gin-Ari and Jajin-Ari
Sung by Kim Gwang-Sook
Gyeonggi minyo is generally characterized by a lilting tempo and cheerful mood. As the music progresses, one feels happy and uplifted. Namdo Minyo has a relatively slow tempo and a rough, dark timbre. It's sharply alternating melody gives one the sense of deep, inward despair. The Seodo Minyo is characterized by high clear nasal tones and fine vibrato, which combine to produce not only intense feelings of lament and sorrow, but also carry the power to express the joy and happiness of everyday life. In contrast with Gyeonggi Minyo, it has a slow tempo and pure, tranquil feeling reminiscent of a cool autumn sky.