Tour Highlights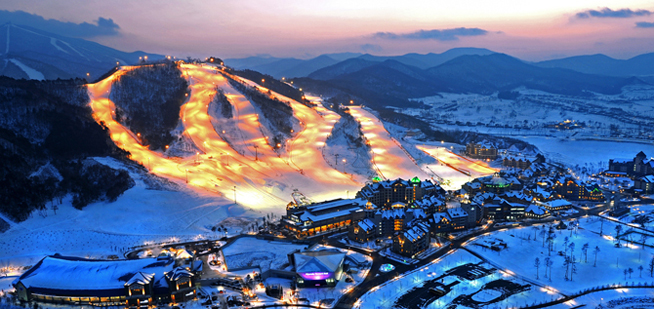 Alpensia Resort is tucked away in the mountains at about 700m above sea level and is known for its excellent snow quality and sweeping views of the majestic Daegwallyeong Mountain Range. In addition to its 6 different slopes (including one reserved exclusively for snowboarders), the resort uses a high-speed lift system that can transport 2,400-3,000 skiers per hour, drastically reducing wait time.
Alpensia Ski Resort offers slopes specialized for family skiers and the 1.4km slope for beginners and intermediate-level skiers. You don't have to be a skilled skier to enjoy the dynamic skiing experience.
As the main venue for the 2018 Pyeonchang Winter Olympics, Alpensia Resort has recently been the subject of much buzz across the nation and in the international sports community. Though the resort is currently equipped with competition venues for ski jumping, cross-country skiing, and biathlon events, construction is still underway for luge, bobsled, and skeleton facilities for use during the Olympics. Accommodations available within the resort grounds include the Holiday Inn and Suites Alpensia Pyeongchang, Intercontinental Alpensia Pyeongchang Resort, and Holiday Inn Resort Alpensia Pyeongchang.